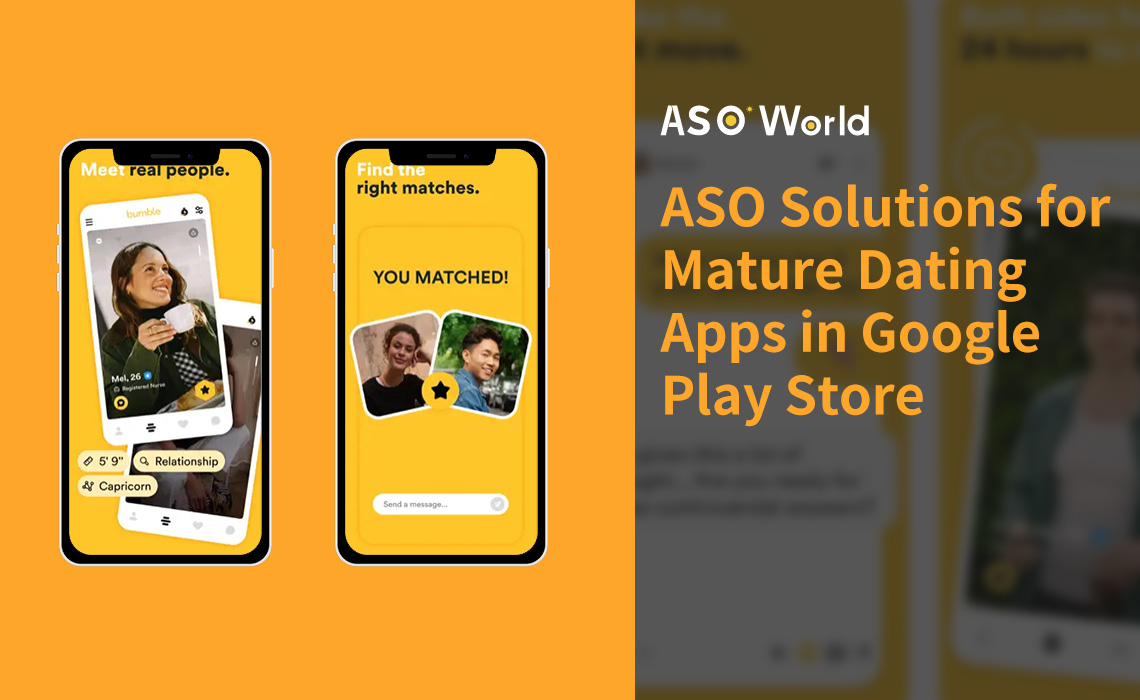 Dating apps market trends in 2023
The online dating industry is experiencing significant growth and is projected to continue expanding. While concerns about online fraud and data breaches persist, dating apps can capitalize on opportunities by prioritizing user safety, enhancing privacy measures, and delivering exceptional user experiences.


Key metrics:
The global online dating market reached a value of USD 9.65 billion in 2022, with the online dating app market alone valued at USD 7,939.2 million.
From 2023 to 2030, the online dating app market is projected to grow at a compound annual growth rate (CAGR) of 7.4%, indicating a positive trajectory for the industry.
However, the market's growth faces challenges due to the increasing incidence of online fraud and data breaches through dating apps. Ensuring user safety and security will be crucial for sustained growth.
Privacy and user experience present opportunities for dating apps to thrive in this competitive market. By prioritizing user privacy and providing a seamless and enjoyable experience, apps can attract and retain a larger user base.
Online dating has become a thriving industry, with the global online dating market size reaching a value of USD 9.65 billion in 2022. This market is expected to continue growing at a compound annual growth rate (CAGR) of 7.4% from 2023 to 2030, making it a lucrative space for businesses to invest in.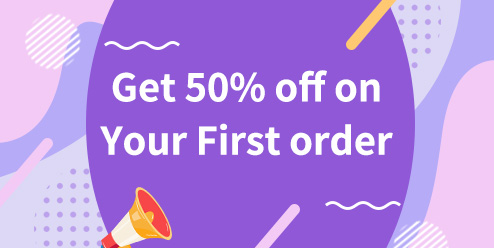 ASOWorld App Store Optimization Service Discounts
Get 50% off on your first order on ASOWorld platform and get a good start for your app growth.
Join the revolution and explore the ever-expanding realm of online dating apps, which have become the go-to platforms for millions of young individuals worldwide. Witness the incredible rise of renowned apps like Tinder, Match Group, and others that have captured the hearts of the young generation. This unprecedented popularity is a driving force behind the market's growth, igniting new possibilities for love-seekers.


In a world where social networking sites hold immense sway, they have now become essential in fostering and chronicling romantic relationships. As a result, the allure of online dating apps and portals has soared to new heights. Unleash the potential of these platforms to connect with like-minded individuals and embark on meaningful journeys of love and companionship.


The widespread adoption of smartphones and the Internet has further fueled the growth of this market. However, the increasing incidents of online fraud and data breaches through dating apps are significant concerns that may hinder market growth.


Overall, the online dating market presents a vast opportunity for businesses to explore, provided they are able to address the challenges and offer a secure and trustworthy platform for users to connect.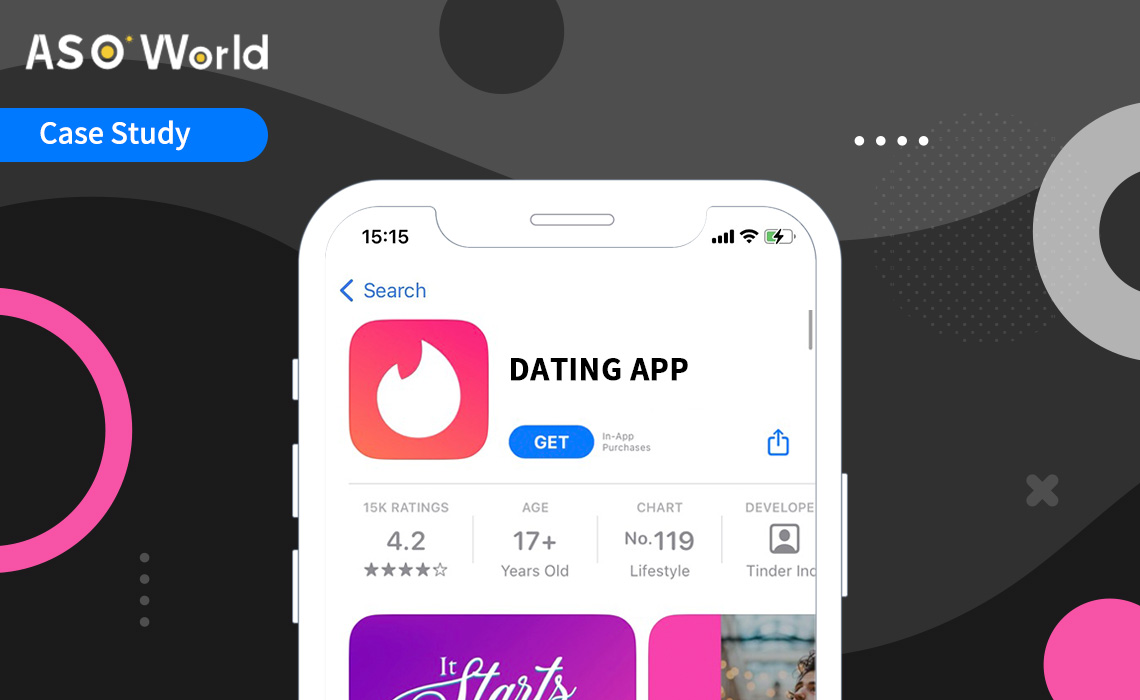 * To view more of our case studies on dating app growth:
Dating App Case Study: Uplift App Store Search Traffic & App Visibility with Keyword Optimization
.
Solutions for dating apps in Google Play store
The current dating app market is highly competitive and crowded. Targeting a dating app value proposition is difficult, especially because some of the famous players, such as Tinder, Bumble, and Grindr, have a stronghold on younger demographics.


However, every successful marketing campaign requires an organic backbone in app stores. It still has hugh potential opportunity due to the global increasing demand for dating market.


Main challenge for mature dating apps
Standing out in the dating category is becoming more and more difficult. Dating app is one of the hottest category with long developing history in Google Play Store. Both in terms of volume and revenue, dating app accounts for a large proportion.


Some famous brands have dominated the top position. If you ask anyone on the street to name a dating app, they will offer you names like Bumble, Tinder, Grindr, Hinge, and others. However, there are thousands of dating apps available in the app store. So the competition is extremely fierce.


Dating app developers must jump through difficult hoops to stand out. It may need a significant number of paid and organic marketing campaigns both on and off the app store. But, even after that, very few users switch to another dating app.


Therefore, developers must find sustainable and efficient optimization ways to acquire traffic.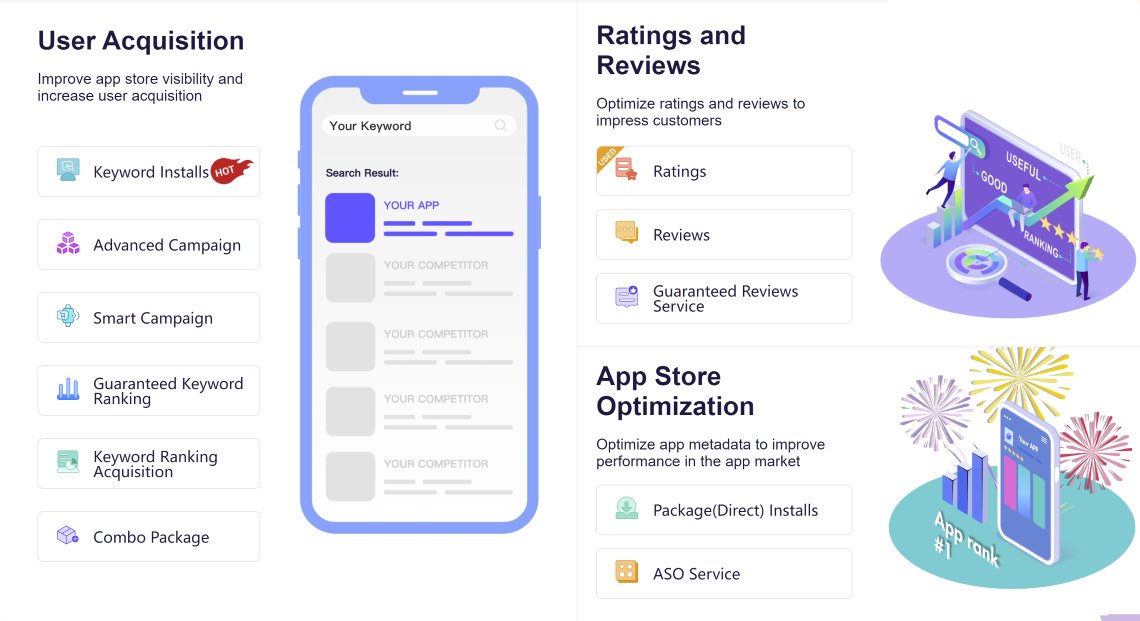 * To view what services ASOWorld provides, and what's the result-driven solution for app growth.


Check your Google Play ASO factors
No matter your are a new brand or a mature app, ASO is the most cost-effective way to boost your app, expecially for keyword optimization. More 65% people will download app through search keywords, 83% of people are only focus on TOP 10 results.


ASO can not only help to increase the visibility and conversion rates, but also help to make the most out of your Apple Search Ads campaigns and reach a global audience with your app. Here we list the main Google Play ASO factors with their rules and effect.


Factors
Rules of GP Factors
ASO Effect
Search
CR
App Title

● The most important ranking factor in both search results and conversion rate.

● A limit of 50 characters.

● Utilize all the 50 characters by putting the most important keywords.

● Or keep precise to emphasis brand name.

√

√

Icon

● The most distinguished element in conversion optimization.

● Get a memorable and simple icon.

● Don't put any text.

● Get feedback from your community.

● Use the same icon everywhere.

● Always A/B test different versions.

√

Ratings & Reviews

● It is important to have good ratings (above 3.5) and positive reviews.

● Ratings are shown in the search results, featured pages and top charts.

● The keywords that users leave in the Play Store reviews impact the keyword rankings because Google Play indexes the keywords in the reviews.

√

√

Download Number

● Show in the search result page.

● Google takes into account the retention rate together with the number of downloads and ranks the apps accordingly.

√

√

Promo Video

● To showcase the user experience and UI of your app in a more engaging way.

● Be at most 30 seconds long, and the first 5 seconds of it counts most.

● Use footage shot inside the app.

● Use the video elements you have the right to use.

● Check the content requirements specified by Apple.

● Localize your video for different storefronts.

● Add disclaimers as needed.

√

Screenshot

● Screenshots in Google Play have less impact than those in the App Store.

● Some search result pages will feature screenshots, but oftentimes, only the logo will be shown.

√

Short & Long Description

● Short description is the first 80 characters.

● At most 4000 characters for total description.

● Important keywords appear once in the short description.

● Totally a density of 2-3% for your most relevant keywords.

√

√

Developer Name

● Have greater impact on ranking in Google Play than App Store.

● Show below the app title, more visible.

● Have chance to be ranked for keywords next to developer name.

√

√

URL or

Package

● Can not change it later once you set it up.

● Have chance to be ranked for keywords in URL.

Others
There are some other factors that affect your ranking, such as bugs, app size and battery life. Google gives them very small weight, however they have a tremendous impact on user retention and download numbers.
* To view more detailed Google Play store ASO algorithm:
What About Google Play Store ASO And Its Keyword Optimization
.
Market strategy for mature GP dating apps
Although the competition in Google Play becomes more and more intense, for mature dating apps, to gain room for growth in the app store, to be competitive in the app store search results, the right marketing strategy is very important.


1. Do keyword optimization to explore more opportunities
Over 65% of visitors find and download the app they want through app store search. More than half of this search traffic is generic search, meaning that this portion of visitors express their needs and find the application they want not through recognized brand names, but through generic industry keywords.


Useful tips to help you find new keywords:


Analyze the top app's names, subtitles, and descriptions.
Find out which keywords are generating the most downloads for your competitors.
Find out which keywords competitors are bidding on in any Ads platform.
Identify keywords competitor's rank for but you don't.
Identify keywords you're already ranked in but aren't optimizing for.
Analyze the most mentioned keywords in reviews.
Merge and combine words to find new long-tail keywords.
Here is a powerful ASO platform, Appranking provides ASO Keywords function to do keyword research work, and show search volume, relevance, difficulty and chance score of each keyword that makes you have better promote decisions.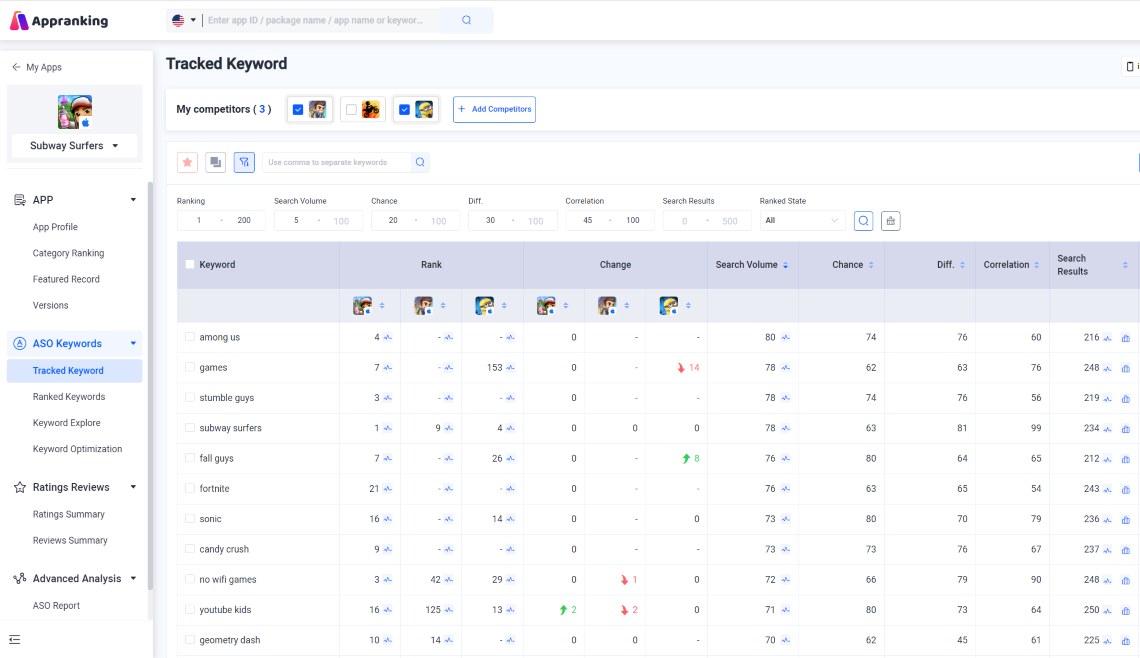 * To view more details about our result-driven keyword optimization solution:
How To Enlarge Your App Store Searching Traffic With Keyword Research & Keyword Optimization?
2. Conduct localization to develop new markets
Mobile app localization is the process of adapting your app to different languages and cultures. The app's interface must be customized to meet different cultural and linguistic expectations. Essentially, your app is already open to millions of potential new users. This is the power of app localization.


Users prefer downloading and using apps in their native language. Therefore, localizing app listings - by changing the text in all titles, subtitles, descriptions, captions, screenshots, keywords, etc. to the native language - will significantly increase the chances of downloading the app.


Research has proven that having an effectively localized app can improve your ranking in the app store, leading to an expected increase in total downloads, which in turn generates greater revenue.


Some tips for doing localization:
Internationalization first
Translators need context
Use locale, not just the language
Don't forget about local interests
Keep your ear to the ground and gather resources
Consider the layout
Apply localization tests
For example, in France, Russia, and the United Kingdom, we discovered unique dating insights that are reflected in each app store:


France - It is common for women to make the decisions in dating. The AdopteUnMec app takes advantage of this insight by giving women the ability to choose a man.
Russia - Russians respond well to stylish series and, somewhat unexpectedly, creative assets involving cats or cat videos.
The United Kingdom (UK) eharmony screenshots have been localized so that the location of each potential match is a UK city rather than a US city, even though the app store is in English. This allows users to connect with the app on a deeper level. Many countries share the same language, but this gives the false impression that they can be treated as a single marketing unit.