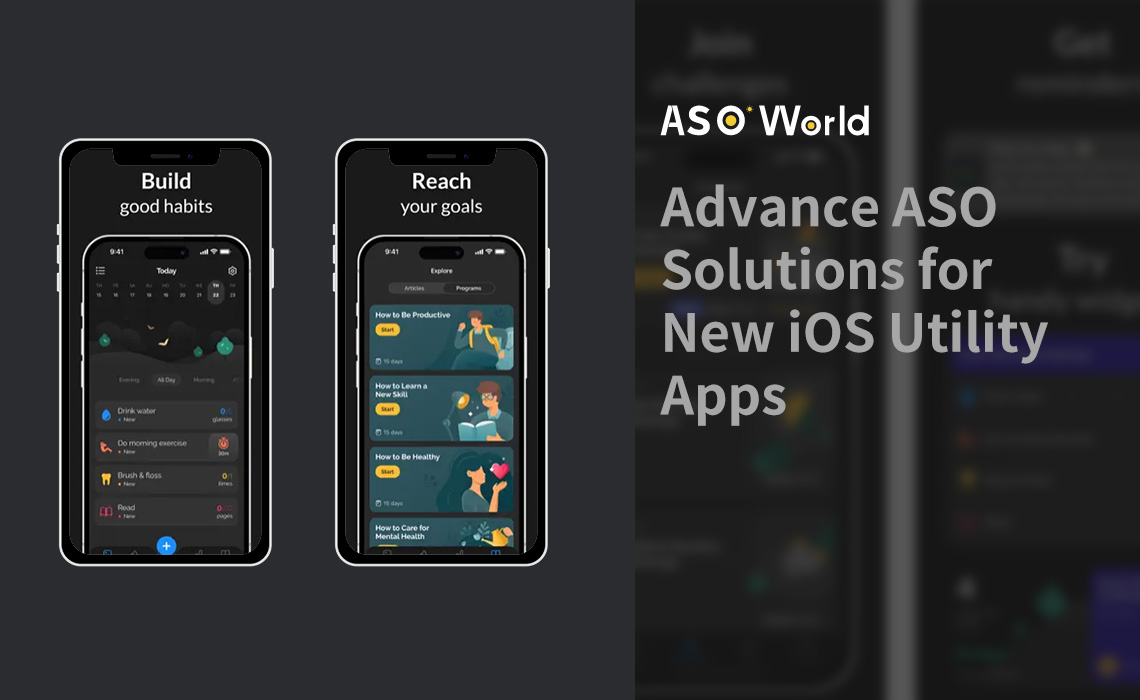 After the global outbreak of COvid-19, people have a strong demand for utility apps. Companies in a variety of vertical industries are implementing digital technology and digital business strategies to solve their business dilemmas.

With global digitization increasing, utility apps are becoming more and more important, mainly because of their convenience and business applications.


Fueling growth: exploring global Utility App Market trends
The utility app market continues to show immense promise, with an upward trajectory in revenue.

Key metrics as below, which showcase the tremendous financial potential that lies within this dynamic sector.


The global utility app market is set to witness impressive growth, with a projected value of USD 4.9 billion in 2022 and an anticipated compound annual growth rate of 7.5% leading to a value of USD 7.8 billion by 2028.
The North American market, spearheaded by the United States, will play a pivotal role in shaping the industry landscape.
By embracing these opportunities and strategically positioning your utility apps, you can tap into the market's potential and drive substantial growth in the years to come.
The global utility app market is on a steady trajectory of expansion, with substantial growth projected in the coming years. In 2022, the market size is expected to reach a significant milestone, reaching USD 4.9 billion. This substantial figure illustrates the widespread adoption and increasing reliance on utility apps in various aspects of our lives.


Looking ahead, the global utility app market is forecasted to maintain a compound annual growth rate of 7.5% from 2022 to 2028. By the end of this period, it is expected to reach a remarkable value of USD 7.8 billion. This exponential growth signifies the ever-growing demand for utility apps and presents abundant opportunities for app developers and marketers to capitalize on.


One region that cannot be overlooked in this growth trajectory is North America, particularly the United States. Any shifts or developments in the US market have the potential to influence the overall direction of utility app trends.

With a strong presence in North America, the market in this region is expected to witness significant expansion during the forecast period.

The combination of high adoption of advanced technology and the presence of major industry players creates a conducive environment for substantial growth opportunities.


Solutions for New iOS Utility Apps
If you are running an iOS utility app and looking for app store optimization, this article will give you significant assistance to get the best store performance.


1. What does a good utility app look like?
Analyzing top-ranking apps is an effective way to make better decisions. Before building your own promotion strategy, it is necessary to see how a top utility app looks like.


Let's take "Smart Cleaner · Clean Up Storage" for example and get app healthy reslut provided by ASOWorld Diagnosis.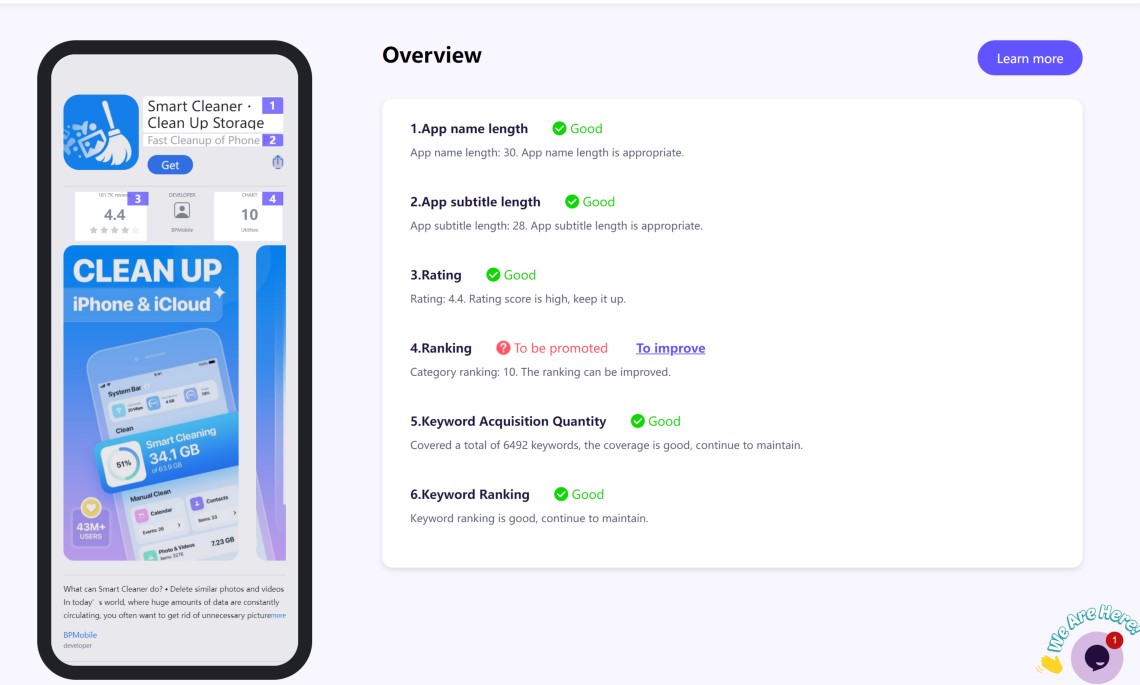 As a top-ranking utility app, its name includes the most important keywords with the heaviest traffic, and subtitles use more descriptive keywords to give additional information about the core function.

The rating is higher than the average score so that it can help for converation rate. For screenshots part, feature is clear, layout is neat and style is attractive.

The more important thing is that its ranked keywords are enough and well-ranked. As a result, this app gets higher category ranking position.


2. Check Your iOS ASO Factors
Next step is check your ASO factors. App Store Optimization (ASO) is the process of optimizing mobile apps basic metadata to improve the app visibility in App Store.

More than 65% people will download app through search keywords. Optimize the app with ASO skills is to acquire more and more organic users. We list each factor with its explaination and effect.


Factors
Rules of iOS Factors
ASO Effect
Search
CR
App name

● Apple's algorithm gives the most weight to app names.

● Must include the most important keywords.

● Include your brand name if it is famous.

● Be at most 30 characters long.

● Apple uses app name to create your app's URL, do not use some special characters in it.

√
√
Subtitle

● Additional information emphasizing the most attractive features of the app.

● Be visible in the Top Charts and in the search results.

● Up to 30 characters.

● Only be updated when a new update or a feature is released.

√
√
Keyword list

● App Store only.

● Have a keyword limit of 100 characters.

● Remember to fulfill it.

● Avoid repeating your app name or keywords in subtitles.

● Use the less competitive but high chance score keywords.

● Try to use shorter versions of the keywords.

● Use a comma to separate each keyword.

● Don't include both the plural and singular versions of a keyword.

● Don't put prepositions or articles

√
Icon

● The most distinguished element in conversion optimization.

● Get a memorable and simple icon.

● Don't put any text.

● Get feedback from your community.

● Use the same icon everywhere.

● Always A/B test different versions.

√
Preview video

● To showcase the user experience and UI of your app in a more engaging way.

● Be at most 30 seconds long, and the first 5 seconds of it counts most.

● Use footage shot inside the app.

● Use the video elements you have the right to use.

● Check the content requirements specified by Apple.

● Localize your video for different storefronts.

● Add disclaimers as needed.

√
Screenshots

● The most important conversion optimization factors.

● Up to 10 screenshots for iOS apps.

● 3 vertical or 1 horizontal one featured in the search results if there is no preview video.

● Add some text to let people know what you're showing.

● The first 2-3 screenshots should always be the best ones.

● Conduct A/B tests.

● Localize your screenshots if possible.

√
Promotional text

● It is the first 170 characters of the description.

● Do not need to release an update to change it.

● Put some special offers or latest updates to promote your app.

● Conduct an a/b test to find out the message that works best for conversion.

√
Description

● Have up to 4000 characters and require a new release.

● The first couple sentences matter much.

● Use bullet points and call to actions.

● Localize it for different countries.

√
Ratings & reviews

● Ratings are shown in the search results while reviews can be seen on the app page.

● Below 3.5 usually gives the impression that this app is not a good choice.

● It would be better to ask users to rate your app after they spend some time enjoying it.

● Don't forget to reply to the bad reviewers.

● Analyze the reviews thoroughly and try to fix the problems in a timely manner.

√

In-app purchase

(IAP)

● Offers extra content and features within your app through in‑app purchases on all Apple platforms.

● Have the option to add up to 20 items as "in-app-purchase".

● Be good at putting some keywords to be ranked

√
In-app events

● Appear on the app page as the event cards including images or video, the event name, and a short description.

● Can search for in-app events directly.

● Have a chance to show editorially curated selections and personalized recommendations.

Developer name

● A highly reputable developer name can get your app some conversion.

● May even be featured in the Today tab.

√
√
3. Promotion Strategy for New iOS Utility Apps
As a new app just entering the market of utility category, your app offers great functionality but most likely has no downloads. So what to do? Here is the strategy for you to increase the visibility of your app and stand out in App Store.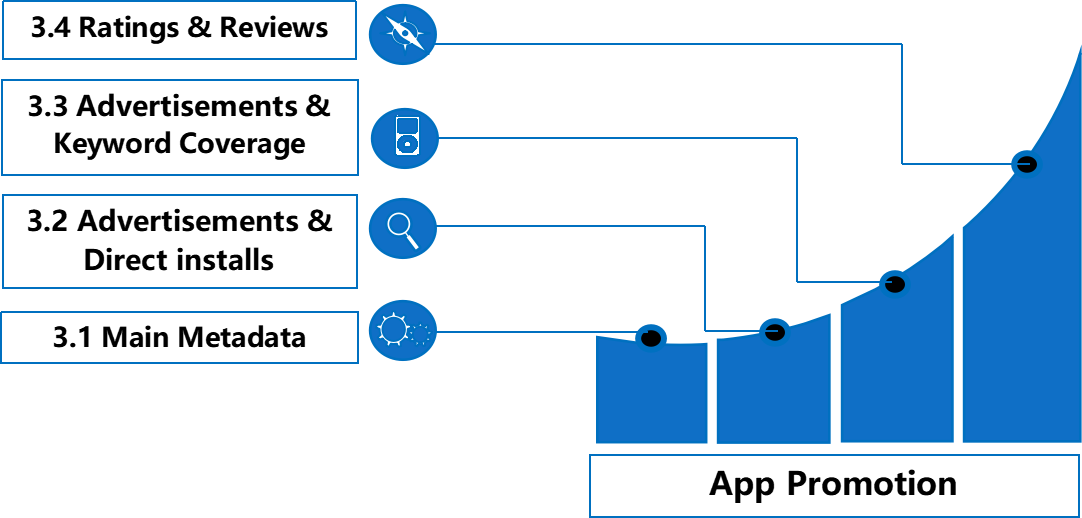 3.1 The first stage - Main Metadata Optimization
According to our extensive testing data, for a new app, the optimization of main metadata in the app store is very important for keyword coverage.

It is necessary for beginners to follow the rules in previous part to do the optimization of app name, subtitle, keywords, description, and visual elements, etc. You must carefully check wheather some of matadate has not done well, and then optimize it according the ASO rules.


ASOWorld provides the main metadata optimization service, ASO Service.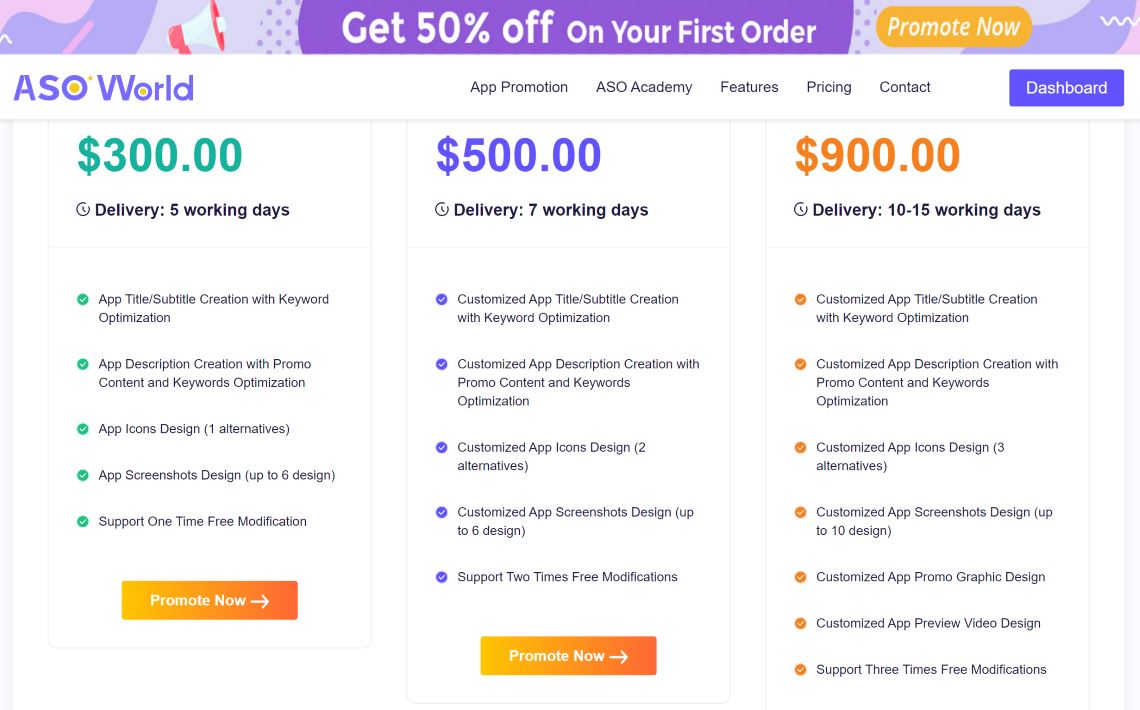 3.2 The second stage - Direct (Package) Installs
After completing the optimization of main metadata, using advertising such as social media, and streaming media to introduce a large number of installation packages to get direct installs, or choose to pay for package intsalls service. Then your app will enter a positive life-cycle after it gains early visibility.

As a conclusion of first stage, advertisements and a certain amount of app installs can quickly make your app improve the ranking position, have basic keyword coverage and introduce more natural downloads and value users.


How many direct installs do you need in this stage? It depends on the market, your competitors, retention rate and other factors. You can get more specific suggestions from your ASOWorld personal manager.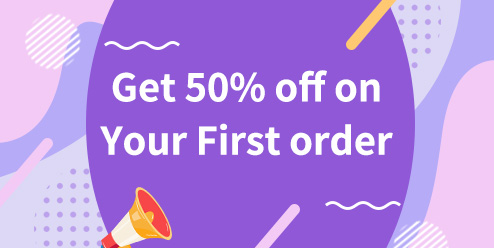 ASOWorld App Store Optimization Service Discounts
Get 50% off on your first order on ASOWorld platform and get a good start for your app growth.
3.3 The third stage - Keyword Optimization
65% of app downloads are achieved through keyword searching, and 83% of people are only focus on TOP 10 results. Therefore, keyword optimization is to increase ranking position in the search results for these keywords in order to improve the visibility of your app.


How to promote your app more effectively by keywords?
From the Apple's point of view, the algorithm tracks the connection between the search requests and the app it will show by the keywords associated with the request.

When one app gets more clicks and conversion into downloads from that search than any other app, the algorithm considers it more relevant and moves it up the search. This way, it gives higher priority.


Keyword research and select: Find proper keywords.
Based on seed keywords, ranked keywords, competitor keywords, first grow up your keyword list. Remember that all your keywords are relevent to your app, it means they should describe your app's features, mechanics, technical characteristics.

Then using ASO tools, like Appranking, to get search volume, relevency, difficult and chance scores of these keywords to find the most appropriate ones.

The overall strategy for choosing keywords:

High relevance + moderate difficulty + moderate search popularity = visibility improvement.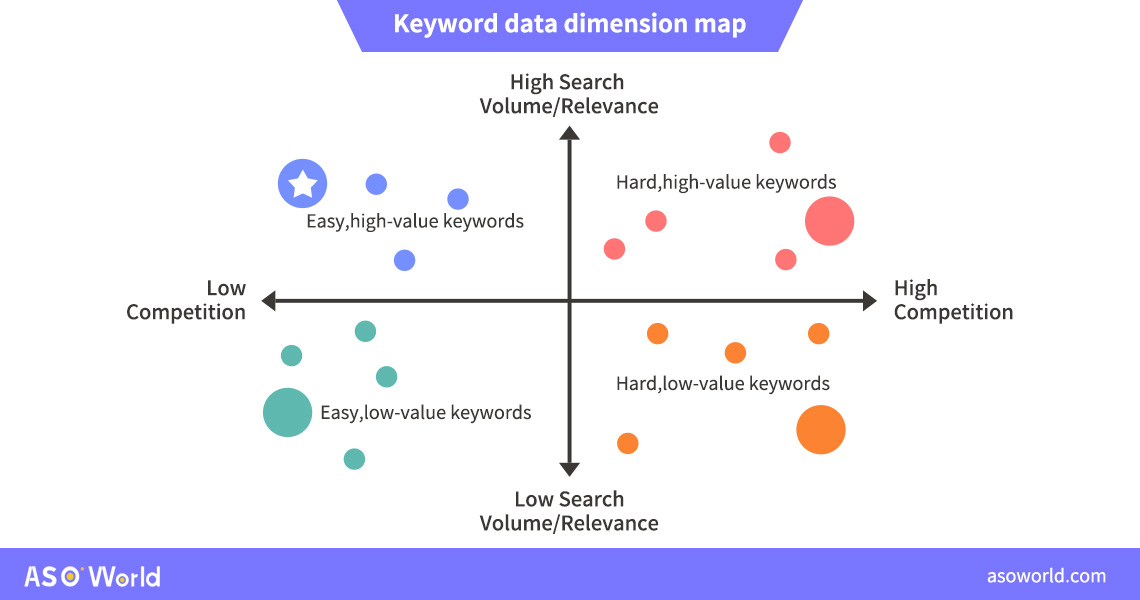 Run a test campaign to determine the optimal number of installs.
When your app is ranked for some keywords, you can buy keyword installs service to accelerate boost your organic traffic.

Select several keywords you want to promote at this time and make an order of two days with 20-30 installs for each, then check the change of ranking of each keyword. If some keywords' ranking has been in decline, it means that 20-30 installs are not enough and need to add some more.


Create a 7-days campaign to achieve your first goal.
Make appropriate adjustments to the installs numbers of each keyword according to the results of the test order, then place a new 7-days campaign.

You will see the ranking of some keywords can achieve your first goal, but some are not and need to adjust again. If you want to a keyword get to top 10 position, it will take longer time.


Create a 5-days campaign for your ultimate position.
Again, adjust the number of installs based on the result of the 7-day campaign. It is not only for the keywords that do not achieve the first goal, but also to keep the increasing last longer and finally get TOP10 position like the picture below.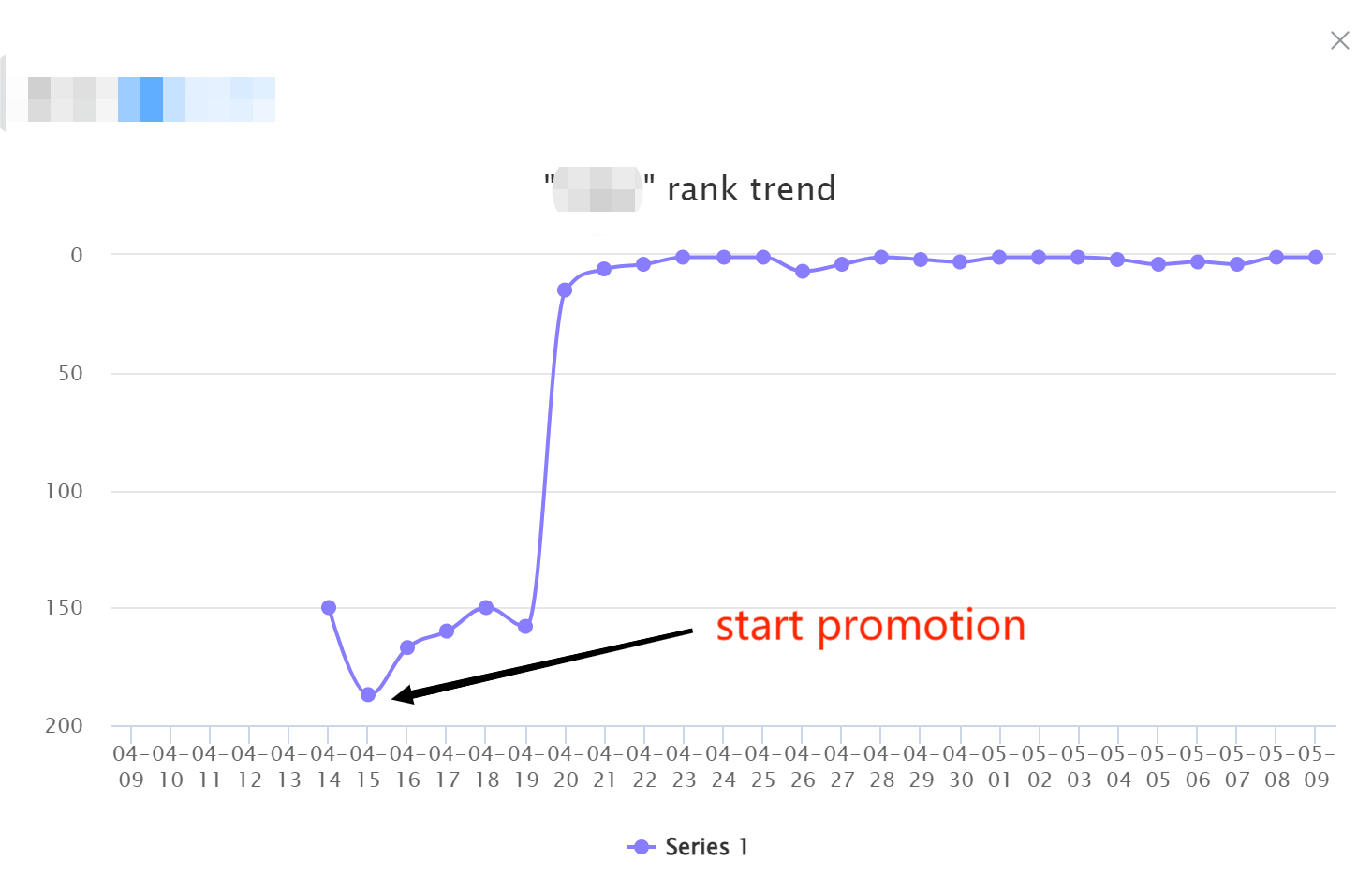 In this stage, advertisement can double your optimization result, because the combination of advertisements and keyword installs will magnify the optimized result several times.

Keyword coverage and ranking are not ideal, here we say ASO is a gradual process as the above picture showing。

There is no way to make the product at once to achieve the ideal state, even experienced optimizers do not dare to guarantee a step in place.

The more experienced optimizers know what is called steady and stable, operations need to combine app and app market real-time situation, constantly test and adjust the optimization program, so as to ensure the safety of the product itself can also continue to improve the weight of the product.


3.4 The fourth stage - Ratings & Reviews Optimization
User reviews can directly influence potential users' judgment on the quality of your services and products, thereby affecting conversion.

The more positive reviews an app has, the higher its chances of getting a high ranking. This is because both Apple and Google know that the reputation of an app is actually quantifiable. In addition, reviews including app's target keywords can help improve the search ranking.


When you order app reviews, you get installs+ratings in one promotion campaign. If you mix them with your keyword installs promotion, it makes a large impact on your app positions in search, organic traffic flow, and overall conversion into downloads.


iOS and Android reviews have different requirements to stay longer on the app page. The thing is that market algorithms work differently for them.


iOS reviews require these actions to be done:


IP of the install should be the same for the device, App Store and device (for example, you should not order reviews that start with the install from India with device from India and App Store).
Text should be original with no spam words, caps and brand keywords;
Text length does not matter, you can buy reviews with 3-5 words in them. It will not effect the probability of the review to stay at the app page;
You can order keyword install + rate and review in one session.
The algorithm is sensitive to the number of daily reviews, but does not count the rate of reviews that are removed or still alive.
Do not add tons of rates and reviews for new apps or to apps with a small number of installs.
Do not order more than 10-15% of total number of installs in rates, use 5*+4* stars selector.
Do not order more than 5% of total number of rates in reviews.
Do not add repeated reviews.
Do not make the review content too short.
Better keep daily ratings and reviews quantity 3 to 5 which is more safe and natural.